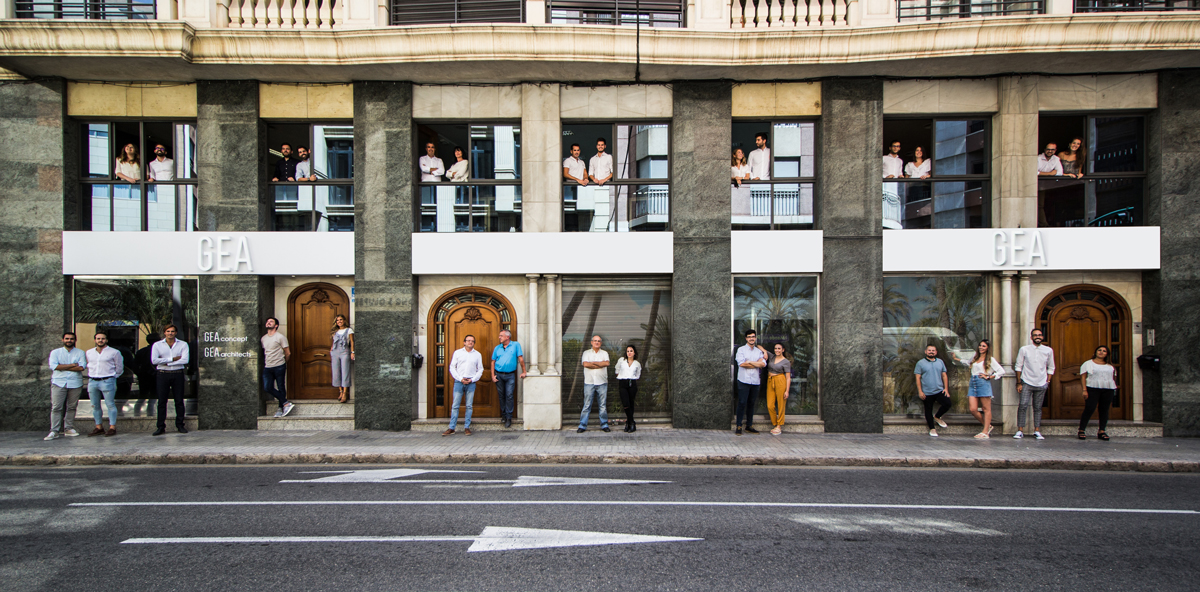 GEA Architects is a studio founded in 2004. Our activity is focused on the integral development of architectural projects.
Our method of work consists of deeply studying our clients' needs. Problems are stated, all possibilities in order to resolve them and also the material options to build what it is resolved are carefully analyzed. Materials and details are simultaneously developed with our ability to imagine, project and persuade. In this process, architecture appears solely.
The key of work lies in maintaining the conducting thread of the idea along the whole process, from the start up to the crucial phase of the project management. In this sense, the "what" matters as much as the "how". The project must be developed from the most general concept until completing the definition of the last detail to make it come true.
Vocation
In every project, quality is pursued; the objective of architecture as lasting art is a priority.
Sustainability
Awareness about environment leads to develop models or application of design and construction techniques for sustainable buildings (combining environmental, economic and social concepts) and for building processes in favour of Earth architectures that evoke the presence of the four nature elements.
SERVICES
Gea Architects bet on the development of projects adapted to our clients' programmed and economic needs. Architectural quality, environmental efficiency and social responsibility are our compromise as company. We believe in the introduction of new building solutions coming from the industrial sector and also in the development of new technologies with the purpose of creating a more efficient architecture and respectful with environment.
There are no small or big projects for Gea Architects. Every project is "unique" and it demands the best of our team.